For more than 20 years now I have been looking for a way to explain and teach the effects of colonic hydrotherapy on connective tissues and organs.
I have campaigned for a colonic hydrotherapy treatment that goes beyond removing built up stools and for looking at the more profound and physical reasons the bowel may be dysfunctional.
I have spoken of "FASCIA" as the connective tissues that somehow encapsulate and holds everything in place; of its interconnections between the larger structures (muscles and organs) and the cellular layers that make them.
Finally here is scientific evidence of something that was never observed before yet explains so much of what I have observed and more.
In a March 2018 article "Scientific American" explains how this newly discovered structure called the Interstitium could well be classified as a new "organ" with defined and vital functions. What makes it new and extraordinary is not so much the existence of those tissues, which we knew about, but the space they create, which was never seen before.
This fluid filled network of spaces that are all interconnected create our cellular environment and help bath, nourish and cleanse each and every one of our cells.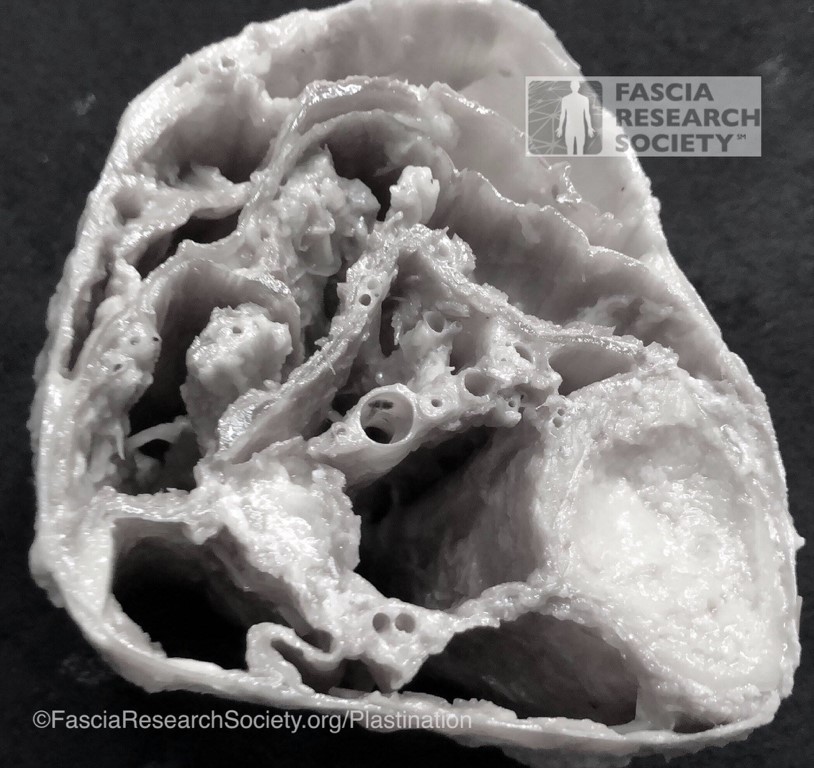 What scientists are getting excited about is the evidence of a network responsible for cellular environment that can easily explain migration of metastases, viruses etc. but what I see is something which explains the nature of Fascia and what I have observed from my colonic treatments. Fascia is not only an interconecting sheath but a network of fluid filled spaces that is directly connected to the health of each and every 70,000,000,000,000 cells in our body.
Hydrate, manipulate, smooth the fascia and you will bring harmony to those vital spaces and consequently the delicate environment of the cells. This can be done in so many ways: directly or indirectly, through deep tissue manipulation or the stimulation of a reflex, through releasing abdominal pressure created by constipation or through harmonising the delicate cranio-sacral rhythms.
As colonic therapist we can certainly influence and add an extra dimension to our treatment by better understanding the abdominal structures in the context of this Fascia network. This is what I aim to teach on the "VISCERAL TUNNING WORKSHOP". I hope to see you there soon to share this exciting new perspective.